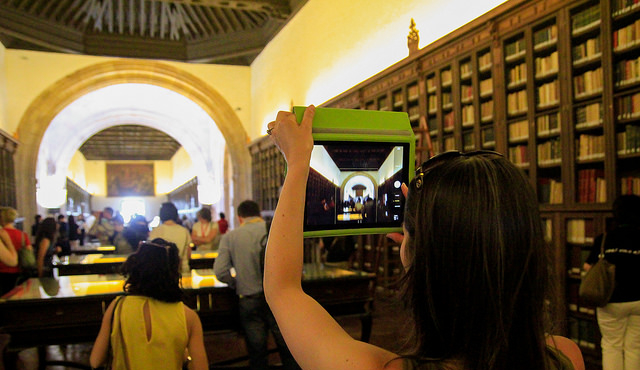 As the university is at the heart of the city, Granada provides incoming students with an unbeatable range of services, activities and facilities.
Our Sports Centre offers over 40 different courses, in the areas of: body and mind, fitness, racket sports, mountain sports, dance and water sports.
The Casa de Porras, otherwise known as the Casa del Estudiante, offers over 50 different cultural and vocational course in the areas of: the literary and performing arts, graphic arts, crafts, physical and mental well-being and lifestyle courses.
Our Modern Languages Centre (CLM), one of the most prestigious language institutions in Spain, allows international students to make the most of their time at the UGR by helping them to improve their general and academic languages skills in Spanish. Over 8,000 students choose to study at the centre every year, and the centre also offers courses in 11 other languages.
Our 21 well-stocked libraries are spread out across the city, meaning that a comfortable study environment is always close to home.