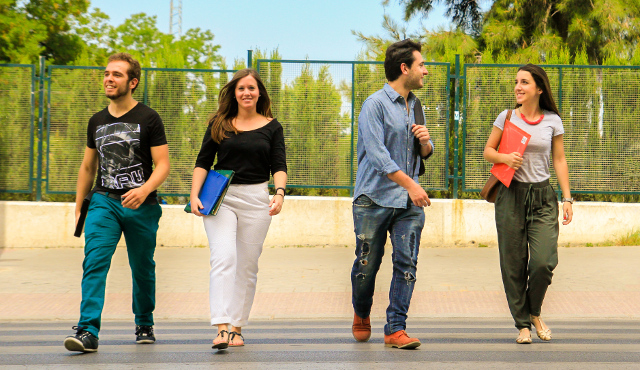 With over 800 active mobility agreements maintained with universities and higher level institutions throughout the world, the UGR's global influence continues to flourish.
As a UGR student, this gives you the opportunity to choose from an astounding range of foreign study destinations.
For this very reason, we send more students abroad on Erasmus than any other European university. Moreover, we receive more international Erasmus students than any other European university.
But the UGR not only offers variety in terms of mobility, it offers unrivalled quality in terms of the support and services provided, which is why we were awarded the Erasmus Gold star in 2007.
Studying abroad for a year, a semester or even just a summer is a fantastic opportunity to broaden your personal and professional horizons, learn new languages, improve your career prospects and prepare you to work in international contexts.