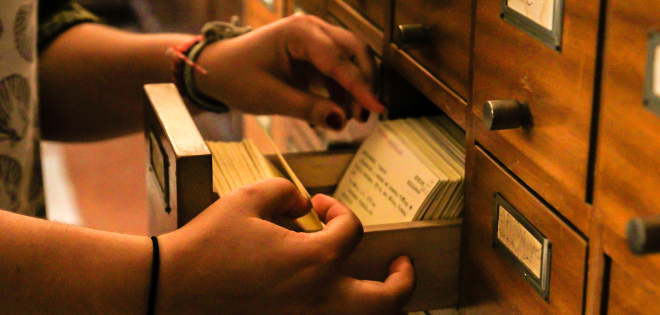 Libraries and archives
The UGR has a total of 21 libraries which are spread out across the city, meaning that a comfortable study environment is always close to you. Many of the library buildings date back as far back as the 16th century and therefore form an integral part of the city's architectural and cultural heritage. The library housed in the magnificent Hospital Real building, for instance, was constructed at the behest of the Catholic Monarchs, and stands as an architectural masterpiece in its own right.
A wealth of diverse resources
The resources available at the university libraries are extensive and are constantly being updated. New publications and editorials are acquired on a daily basis.
Electronic Resources
A vast range of electronic resources have also been made available to students at the UGR, from databases, electronic journals and magazines to e-books, dictionaries, and encyclopaedias.
Courses and Workshops
Additionally, the library offers introductory courses to new users on how to use the library resources most effectively, as well as running an array of workshops every month designed to support academic research and documentation and communication skills (for instance, on thesis/dissertation research, methodology, and writing).
On the UGR Library website you can find essential information about the UGR library card, creating your library account, renewing loans, reserving books and resources, how to access our digital resources from external networks, and how to complete library searches effectively. In order to access RedUGR and the library's electronic resources externally (online journals, magazines, databases), you must first you must install a VPN on your laptop, computer or mobile. How to install a VPN:

The Library card:
In order to borrow UGR Library resources, first of all you need to obtain a University ID Card (called the 'Tarjeta Universitaria Inteligente'). You can use this ID in all 21 of the UGR's libraries. Although you can consult library resources while in the library without the card, you must be in possession of this ID in order to borrow resources. How to obtain the card:
My Library Account: Borrowing and loans
Once you are in possession of your UGR ID you can use your online library account in order to manage:
Your current library loans

Renewals

Reservations

Your account history

Changes to personal information