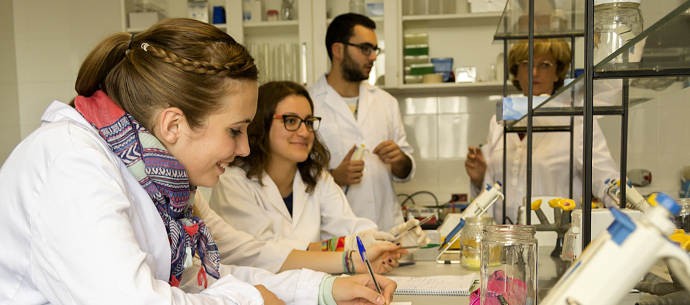 Our Conference Series 'Researchers in Training - Promoting Interdisciplinary Research (JIFFI)', which will be held from 18-20 May 2016, has been developed with the aim of encouraging doctoral candidates and researchers from our three doctoral schools (Health Sciences; Humanities, Social Sciences and Law; and Science, Technology and Engineering) to engage in cutting-edge interdisciplinary research.
The Conference Series gives participants the opportunity to present their own research projects and shed light on the different techniques and tools they employ in the course of conducting their studies. They will also have the chance to highlight the impact and potential implications of their research findings in diverse knowledge areas.
The events are open to doctoral candidates, research group directors, tutors, and the entire university community. They will strive to promote reciprocal learning in a relaxed and informative environment, with a view to initiating new collaborative research approaches, interdisciplinary publications, and joint projects.
If you would like to take part in the conferences, you can sign up on the following webpage until the 26th February: