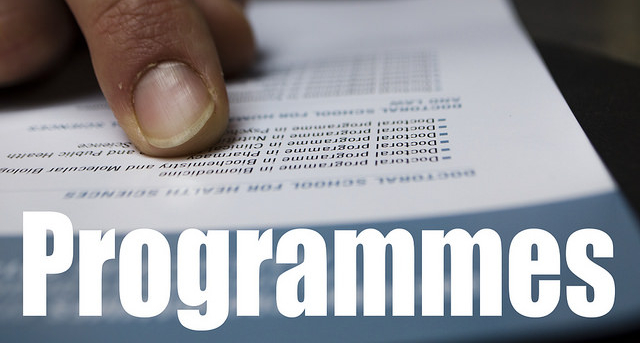 Art the University of Granada we are firmly committed to excellence in all of our doctoral programmes. We offer a broad range of programmes to choose from, bringing together pioneering research and outstanding academic support.
19 of our doctoral programmes have attained the prestigious status of Mención Hacia la Excelencia from the Ministry of Education (Mention of Excellence in English). In large measure this owes to our teaching staff's unwavering commitment to training highly competent researchers and academics, and to our policy of ensuring that research developments at the UGR make a significant impact internationally.
Currently at the UGR, there are over 3000 permanent researchers, 580 active research projects and 365 research groups. We are also involved in 48 international research projects within the EU framework.
Once you have found a doctoral programme that interests you, you should consult the programme website to find out more about the application requirements, the main research areas, lines and contents, and to become acquainted with the academic staff offering the course.
To learn more about the UGR doctoral programmes, go to the main site.